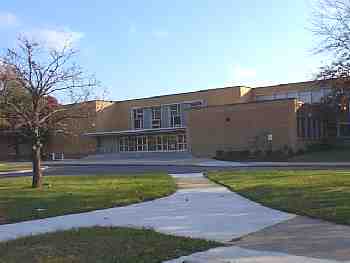 ---
Don't want to spend $42 per year to join Classmates.com just to add to your list of spam contributors?. The Class of '67 Email Directory is a FREE public service that will link you directly & ONLY to the people you want to make contact with.
---

Where are They Now? (Lost & Found Bulldogs)
Did you ever wonder what happened to people like Elaine Croft, and Mike Davis-<found Jan-'06>, (among others?). Here's where your detective skills can help out. If you know the whereabouts of any of these MIA's, "missing in action" BHS grads, please keep us updated. Pat Walker Fox has been an incredible help in finding many lost BHS Class of '67 alumni. If you would like help in finding your missing classmates, Pat can probably help you. You can contact Pat at foxbldg@visuallink.com.
---
Dedicated to the memory of those in the Class of 1967 who have passed on much too early.
---
The 40th Reunion of the BHS Class of 1967 will occur in 2007. Check back to this site often to see what reunion plans are underway and how you can help.
---
Pictures & Links:
If you have a recent picture of yourself (digital, scanned or mailed) and your family members please send it to me and I'll publish it under Class of '67 "Pictures". If you've got an internet link you'd like other classmates to see, pass it along and I'll link it from this site.
---
Support of this Website:
The Class of 1967 website is a free public service. Contributions have been made to the upkeep and maintainance of this website by interested classmates. With the exception of the (third party managed) message board, no banners or pop-up ads ever appear on this site. Every attempt is made to keep secure names and addresses and emails from spammers but spammers being the clever individuals that they are, no guarantee is made or expressed that your name will not be culled at some point. No personal information (email lists) are ever sold to marketers for telemarketing or internet marketing purposes.
Prepared by Kevin Donohue.
Revised: March 16, 2008.