---
Real Estate Appraiser

WestChester Pa

---

Allenby, Ed

I was at UConn for nearly 10 years as VP Advancement and Foundation President, and before that at William & Mary (in the same capacity), and before that the University of Delaware as Director of Development, and before that Delaware Trust, and before that University of Delaware as a student.

I have been at The Chesapeake Bay Foundation since 2002.

My wife Kathy (Padua '67) and I have been married 34 years, and live in Annapolis (3067 Aberdeen Rd. Annapolis, MD 21403-phone 410-263-4862). We have 3 grown children, 2 boys and a girl who live in Boston, Charlottesville and NYC respectively.

---

Alphie Moss & Joe Allen

Bulldog Update:
I reside with wife, daughter, cat, and birds near Wilmington. I host a monthly poetry reading at the 4W5 Cafe in Wilmington on the 2nd Saturday of every month at 5pm. http://www.2ndsaturdaypoets.com/

Joe Allen

122 N. Dupont Rd.
Wilmington DE 19805

---
Arnold, Virginia (LePore)
---
Bulldog Update:

Could you change my email to cja329@gmail.com on the website? And my addresses are:

3 Charles Drive
Springfields
New Castle, DE 19720
and
5230 Lexington Circle
Wildwood Country Resort
Wildwood, FL 34785


---

I left the tour (Les Miz) at the end of April and married Joseph Cerceo whom I met while home on leave. Life is full of wonderful surprises. We just settled on Joe's home in PA, but our Elkton, MD house is not yet ready for us so till mid July we'll be vacationing in Chincoteague, VA. I look forward to the reunion. Sue
---

Bulldog Update:
Barbara Ayers McGee, 158 Woodview Road West Grove, PA 19390. I have three daughters - Kelly, 34, has three children, 11, 8 & 5; Elizabeth, 31, has two children 3 & 1; and Andrea, 28, with one on the way. I've worked at the same amazing job for 20 years in a family office in Centreville, DE. After losing my husband of almost 29 years in 1999, I married a great guy in 2004. We snowbird to Florida in the winter and when I'm not working, I'm playing lots of tennis. Life is good!!!
---
Feb. '10
Hi, I'm checking in. Just received a note in the mail (I don't know how you caught up with me out here in Calif.?) But, I'm glad you did. Went to the website and it is great. Here's my bio: Graduated State University of New York at Farmingdale in Dental Hygiene. Married in 1971 and moved to Ann Arbor, then Sacramento, then State College, Pa and now San Jose, CA. Our sons are now in college and we love our empty nest. My husband, Patrick, works for Cisco Systems now, but was a professor at San Jose State for the past 10 years. We love California. Even my parents left Wilmington! I'd love to know if anyone lives out here? Please don't put my class photo in!
4337 Beechmont Ave.
San Jose, CA 95136
pat_janet@comcast.net
---

Moved to Bowie , Maryland in August, 1966 and finished high school there in 1967. Graduated from University of Maryland 1971, married 1972. Moved 11 times in the next 18 years (climbing corporate ladder, so to speak – saw a lot of the USA !), finally divorced in 1990. Moved to San Antonio in 1992 – currently senior account executive with an advertising agency. Two wonderful kids – daughter (28) is director of pr for the Old Course Hotel in St. Andrews , Scotland , and son (24) is living in Austin . Would love to hear from any former classmates: cnowak@satx.rr.com
Lynn Baldwin Nowak
14019 Red Maple Wood
San Antonio, TX 78249
(210) 493-6220
cnowak@satx.rr.com
---
Jane Barker Connors

9332 West Concord Drive

Mequon, Wisconsin 53097

currently married 33 years, married son in Nashville, married daughter in Minneapolis, no grandchildren yet,

elderly parents frail and remain in Wilmington, Delaware, married 64 years, have moved alot with husband's

work: ohio, washington, idaho, georgia, wisconsin, liked the NW best but have bloomed where planted and

grown very flexible with nuances of American life in different locations. Currently I am an RN Administrator,

opening a new site for program that provides all inclusive health care for the elderly. Mission is to keep

impoverished frail elderly out in the community or in least restrictive living environment for as long as

possible. We serve as an HMO and provide holistic services in a day center (nursing, rehab, primary care,

social work, and consultants come to the center: podiatry, mammography, dental, optometry, psych, etc.)

When I was a case manager I specialized in the alcoholic male who nobody else liked to deal with-my

favorite! Little old ladies who whine-my least favorite. Work is the focus. Kids raised well was first focus,

now work. More than anyone wanted to know, I am sure.

Thank you, Kevin, for starting this coordination. HS was not a time of social confidence for me and I cannot

fully embrace the concept of coming together.

JBC
---
Baumann, Laura (Beitman)

I've lost touch with you regarding BHS Class of '67. Would you mind re-establishing me under my e-mail address at

Thank you,

Laura Beitman

Laboratory Corporation of America

1449 York Court - Powell Building

Burlington, NC 27215

888-200-5439

336-436-3588

~~~~~~~~~~~~~~~~~~~~~

Laura (Baumann) Beitman

113 Eva Drive

Gibsonville, NC 27215

cell (302-893-7910)

Laura Beitman

formerly 3323 Silverside Road, Wilm. DE 19810

my mother still lives there

My husband, Allen Beitman is a graduate of Mt. Pleasant and UD we have 2 grown children - Gene Beitman (a teacher in Middletown) and Melanie May (employed at Elon Univ) and two grandchildren - Hogan May (8) and Benjamin May (5) in Burlington, NC. We are all avid golfers.

Kevin: I'll be moving back to Delaware early next year. Please use my mother's address for now.

3323 Silverside Road

Wilm DE 19810

302-893-7910 (c)

Laura Beitman <beitlb25@gmail.com>
---
I retired from teaching in 2009 and am loving it! This past winter, my husband & I rented a home in FL for February and March and it was a wonderful escape from the Maine winter!

We now have 4 grandchildren...3 girls and 1 boy...ranging in ages from 1-7 yrs. They all live in Maine, so I get to see them often!

My husband, Steven, is retiring from a banking career this December, so he and I will begin a new chapter of life together. We hope to do some traveling...here in the U.S. and in Europe.

My email address is: mclosson@roadrunner.com
---

My e-mail address is kmiller@mfriends.org. My home address is 325 E. Oak Ave., Moorestown, NJ 08057. Home phone: (856) 231-9871. Work phone: (856) 235-2900, ext. 227
---

Jim and I continue to live close to "school" and enjoy listening to the marching band practice every evening during August and the fall. Two of our daughters have married and we now have a grandson, who was born in February. Our children are scattered, one lives in Delaware, one in Colorado, and one in Boston. I am still teaching second grade at a small independent school and riding my horse everyday. I am also beginning to show our golden retriever in obedience and rally trials. Jim retired from Dupont and is now selling real estate with Patterson Schwartz. We both enjoy going down to our beach place in Bethany or heading to the cabin in Middletown. On a sad note, my brother Doug passed away suddenly a year ago. The good memories of growing up really helped us through that difficult time.
My address is 1102 Brantin Road, Chatham, Wilm., De. 19803. E-mail is nofrills1@comcast.net.
---

3rd Grade Teacher, Maple Lane El School in the Brandywine District, Delaware
Married with two children-a son, Jason, a musician in Detroit going to school part time at Wayne State University. His band, Jazzhead, just released their first CD. Daughter, Courtney is a 1998 graduate of UofD and is working at JPMorgan. Husband is retired from Potsdam College and starting a second career after graduation from Drew Theological Seminary in the spring. We are avid sailors and our boat, WindWhisper's home is Oxford, Md.
kathleen.shearer@bsd.k12.de.us
---

Marcia Elliot (Biggs):
637 Belmont Circle
State College, PA 16803
---
Mike Biggs Photography

23119 N. Sol Mar Court

Sun City West, AZ 85375


Check out Mike's beautiful coffee table books about Delaware @ www.mikebiggsphotography.com.
---

Looking at the site really brings back memories. Here's a quick bio on me. After BHS I went to the U of D, then into the U.S. Public Health Service for several years of working with Native Americans in Oklahoma. Then back to school to get a masters in Environmental Engineering from Cornell. Currently working for an environmental engineering firm in Reston, VA. My wife and I recently became instant Grandparents when my stepdaughter (from my second marriage) and her husband adopted two children from the Ukraine. That's been a lot of fun and makes your realize how much we have to be thankful for.
Regards, Brint Bixler

dbbixler@msn.com
---

7.2.08 Lost & Now Found Dept - Jean Blackburn - BHS 67, moved to Laurel, MD. then Kansas City, in 9th grade. Currently a school counselor in Asheville, NC, Jean can be reached at (828) 251-6107 or jeanblackburn3@gmail.com
---

Susan B Herrmann
190 East Chelsea Circle
Newtown Square, PA 19073
---
My email address is: tboyd1776@gmail.com

I live in Charlotte, NC with my wonderful bride of 30 years.

Our kids have grown and flown the nest and I miss them daily.

I would have been happy in the Amish community where the parents add on to the family home and the children raise their families in the main house.

That would suit me fine.

We live on a golf course where I work hard to keep my handicap in single digits, which is not too tough since we can play year round.

I am also a singer/songwriter and play guitar and sing whenever asked.

Fly fishing in the mountains of North Carolina is also a passion.

In my day job I make a living in digital pathology, hunting and killing cancers of various origin and degree.

Thanks for the website.

Tom Boyd

Product Marketing Manager

Digital Pathology and Outreach

CBLPath Inc.

Commercial Office

805 Trade Street, NW

Suite 103

Concord, NC 28027

Office 704.262.6579

Mobile 919.454.6001

FAX 704.262.3331
---
Taught school for 10 years on Pine Ridge Indian Reservation in South Dakota. Afterwards taught 8 years on the Navajo Reservation in New Mexico. Now back in Delaware caring for my Mother following her stroke after my Father's sudden death in1994. After my mother passed away in 2004 I became active in the American Legion in Delaware, becoming the state commander for 2008-2009. I am presently the American Legion Chairman for the Boys State Program in Delaware. I work with the state politicians for these programs. I also volunteer at the Veterans Hospital in Ellesmere.
---
Divorced in Denver. Mostly do whatever I please! I operate a small tutoring business and work with students to raise their SAT scores (Now why didn't we have SAT tutors in 1967)? My son Aaron is currently a freshman at Brandeis University, which, oddly enough, is my alma mater.
E-mail:
FernBSeltzer@comcast.net


Address: 8545 East Amherst Circle
Denver, CO 80231

---
Just wanted to update my profile info. It's been awhile.
I was known by the name "Hoss", and kind of kept to myself. So, very few will remember me. They might remember my grandmother, Mrs. Taylor who worked as manager of the cafeteria, and made those wonderful soups and homemade breads, that warmed us in the winter.
I have finally retired, after 42 yrs w/ the U.S.Government.
One son in VT. - One grandson -3 yrs. old
One daughter-Swarthmore,PA, One grandaughter-10 yrs.old
Another son and daughter, both college grads, temporarily living at home.
I still live in Delaware.
E-mail is brownlowes@comcast.net
---

---
Cary & Associates
---
<![if !vml]><![endif]>

Long time....got the note about the reunion from my cousin Denny Malloy. Time has flown by. Not sure I can make it this time....I will be traveling that week. Here is a quick update and photo.

After graduating, joined the Navy. Did my 4 years, honorably discharged. Married Bunny Thawley, class of 69. We have been married for 36 years.....she still is my best friend. Graduated from the Uof D in 1975..... Board Certified Safety Professional Certification in 1994. One daughter, she is married to a Houston Fire Fighter, One grandson and a granddaughter on the way...should be here around Christmas

Retired from Dupont in 2004. Now live in Chattanooga, Tennessee and work for an Italian Cement Company as their safety and health manager.

Address: 6300 Marina Bay Ln. , Hixson, TN. 37343

Phone: (423) 842-5925
---
Pilot, Northwest Airlines
---
Hi Kevin,

Thanks for all the hard work you do for the class. It's super of you to keep us all updated. I realize that my info is old, so here is an update.

After moving around several times in the first 15 years of our marriage, Bob and I have been settled here in Andover for the past 25 years. And yes, I am still with the old, original husband of 41 years ( I was obviously a child bride as we are all only 49!). Bob is still working with our son Matt at Image Fortress (digital data archiving) a company they founded together, and Matt has now gifted me with three of the most wonderful grandchildren in the world! Ellie is 11 and started Middle School this year, Nate is 7 and is in 2nd grade, and Janie is 3 1/2, and our Little Miss Sunshine. My daughter Becca works in Customer Service for American Express and lives about 20 minutes away with her husband and the other two most wonderful grandchildren in the world! Danielle is 3 1/2 and is an absolute whirlwind of energy, and Gabriella at 2 is not far behind her! Needless to say Bob and I enjoy the privilege of having our family so close by and having our "grands" so happy to spend time with Gaga and Poppy.

I am still working as a travel consultant, and am happy to say that Americans are starting to travel again and are beginning to realize the value of working with a travel professional. In the words of the American Society of Travel Agents, " Without an agent, you're on your own". My 15 years in the business have given me lots of knowledge and planning experience, and I still enjoy working with people to make their travel dreams come true. Bob and I enjoy traveling and we have had some fantastic experiences over the years, but as we are both still working, our travel time is limited.

In 2008, Charlotte Parker Vincent and I met in DC to celebrate the 50th anniversary of our friendship...she was the first person I met when my family moved to Wilmington! Charlotte is even the reason I met my husband while we were in college (a long story involving old boyfriends and hospitals). Last fall, Bob and I traveled down to DC to join Charlotte and her husband Frank to attend John Stewart's Rally on the Mall. I still hear from Debra Chavenson Grossman in sunny CA every year. It's wonderful to keep up with friends from the past.

I was sorry to miss the last class reunion as I actually was in Wilmington that weekend, but we were celebrating my Mom's 90th birthday, so had other demands on my time. My parents are still at the Methodist Country House, living independently, so I am in Wilmington several times a year to visit with them. It's funny, but every time I come back to Wilmington, I amazed at what a great place it would be to live (especially in comparison to the frozen North), when I couldn't wait to leave when I finished HS. Perhaps there is wisdom with age???


Susan Chadwick Pokress
3 Cherrywood Circle
Andover, Ma 01810
978 682-2321
spokress@hotmail.com


---

March 2002-After graduating from Muskingum College in Ohio, I flew off to see the world as a flight attendant with TWA for 9 years. In 1978 I married Ralph, and we have 2 boys. Our oldest, 20, is a junior at Franklin & Marshall College in Lancaster, PA; and the youngest, 17, is a junior at A.I. Dupont HS in Greenville, DE.
I took a few years off while the boys were young, and then re-entered the work force in the 90's. For a few years I worked for an International Exchange organization headquartered in D.C., and then as a travel agent for a Delaware golf travel company. Currently, I am working in Human Resources for large mushroom company in Kennett Square, PA (where else?) where I am utilizing the bilingual skills I acquired having been born and raised in Latin America.
Our family interests are skiing, sailing, and traveling; and, Ralph and I took up ballroom dancing 15 years ago After living in the city of Wilmington for a few years, we moved to Hockessin in 1985. Our address is 111 Cameron Drive, Hockessin, DE 19707. cell phone: 302-559-2487 E-mail: scgrizzel@verizon.net
---
Debbie is now Deborah and Chavenson is now Grossman. After a 25 year detour with Dupont, I'm a freelance writer in Northern California. Hometown is Pleasanton, an hour from San Francisco and full of Main Street U.S.A ambience. Some highlights: Marrying my high school English pen pal (loved living in England for five years, divorced later); Relocating with Dupont to Gulfport, Mississippi (see the movie "Private Benjamin") then to two locations in California; Meeting my sweet husband Michael - a nice Jewish guy from Philadelphia - at a party in San Francisco; Discovering at age 50 that I really am the BHS Humanities Seminar type of person and am happily pursuing my second career writing for Bay Area newspapers and national magazines. Send e-mail: dcgrossman@yahoo.com
BHS Doers Profile:<![if !vml]>

<![endif]>
Deborah Chavenson Grossman
Occupation: Independent journalist—food and wine
Last book read: Bridget Jones' Diary by Helen Fielding
Hobbies: Cooking, travel, walking, weight-lifting, collage
Favorite music genre: Rock 'n roll; Eric Clapton, The Who, The Eagles, Bon Jovi; the beat and the list goes on
Favorite movies: An Officer and a Gentleman, The Full Monty
Favorite quote: "Follow your bliss"
Recipient of the Following Awards: Volunteer of the year at non-profit helping women re-enter the workplace; various non-fiction and poetry awards, oratorical contest winner at Forwood Junior High (the fact that I remember that far back)
Automobile: Teal Saturn coupe
Back to Top
---

---
Obituary:

Sarah Raye "Sally" Walbert, 61, of Betterton, died August 5, 2010 at Chester River Hospital.

Ms. Walbert was born April 29, 1949 in Wilmington, DE to Richard P. Clark, Sr.

and Mary Lee Hearn Hemphill, currently of Tarpon Springs, FL. She was a graduate of Brandywine High School, Class of 1967.

Sally was an avid reader, gardener, and sun worshiper, loved her family and was

a friend to all. She was the "bright spot" at Vonnie's Restaurant

and a former member of C. Henry Price, Post 246, American Legion Ladies Auxiliary

for over 20 years. She was an active member of Betterton United Methodist Church.

She is survived by her mother, her children: Stephanie Boucher Basden and her

husband Drew, Michelle Pektelidis Nester and her husband Joe, David W. Walbert,

Jr. and Walter Scott Walbert, her sister: Sharon L. Pedicone, her brother: Richard

P. Clark, Jr., four grandchildren: Bailey, Sarah and Andrew Basden and Marianne

Akre. She was predeceased by her father, her brother: Daniel H. Clark, and her beloved

brother-in-law: Leon A. Pedicone. The last year and a half with her companion, Harold

"Bunk" Miller, were some of the happiest of her life.

Funeral services will be held 5 PM, Sunday, August 8, at Betterton United Methodist

Church, Betterton. In lieu of flowers, contributions may be made to the Sarah R.

Walbert Memorial Fund, C/O Peoples Bank.
BHS DOERS Profile:
* Born: April 29, 1949
* Occupation: cook/waitress
* Last book read: A Painted House/Grisham
* Hobbies: computer, gardening and reading
* Favorite music genre: country and oldies
* Favorite movie: We Were Soldiers
* Recipient of the Following Awards (or > accomplishment I'm most proud of): I think just getting my children raised and out into the world as productive adults!
* Automobiles:1997 Ford Taurus used to go back and forth to work, but a collection of vintage vehicles used for cruising, which include a 69 VW Bug, 65 Mustang, and my newest, a 76 Corvette Stingray
---
9703 Laurel Crest Ct.,
Charlotte, NC 28269
---
I'm Dave Clemens (full moniker John David Clemens Jr.), and I spent a good chunk of the decades since graduation outside the U.S. - Africa, France, Japan, Singapore - before returning to the area in 1996. I've been a reporter and editor for the Associated Press, the Rhodesia Sunday Mail, Agence France-Presse, the International Herald Tribune, and Bloomberg Business News. Right now I work for a business publishing firm in Malvern, PA, and live in West Chester with my wife, who is from Africa, and our teen-age daughter. An elder daughter is a cost analyst for Ford Motor Co. in Detroit. I owe my rich career as a journalist in no small measure to Mr. Barto, who showed me you could make money out of writing. He helped get me the high-paying (?) job of News-Journal stringer for BHS home football games. Another inspirational teacher was Mr. Boom. I love reading and writing more than almost anything in the world, and those guys sure encouraged me in these pursuits. Even more important, they taught me to think. I've lost touch with just about everybody from high school days, I'm afraid. Some of that had to do with being overseas, I guess. I have good memories of people like John Dieckmann, Rusty Wheeler, Bill Greiner, Jon House, Wayne Bourdette, Alison Goeller, Joe Vigliano, Bob Warren, Jody Oberholzer, Nelson Daly (I went to his funeral), and others. I would welcome any and all communication with fellow members of the Class of '67. Thanks, Dave Clemens
e-mail - nobuhle@axs2000.net
home phone - 610 701 9776
address - 1205 Halifax Court
West Chester, PA 19382
---

It is Lynda (Lynne). Bonnie VanNewkirk (Redmond) showed me the invitation. I am ironically living in the same house I lived in back in 1967. My bio is married in 1972, divorced in 1985, have two grown sons, eldest (28) is a bank executive and the younger (23) is awaiting assignment on the Maryland State Police. I have had many jobs and put myself through school and work now with physical therapists. I am very active as a church youth group leader, sing in a quartet and our church choir. Have just returned (7/28) from a missions trip to two orphanages in Romania. I have traveled within the states and to Canada, Mexico, Hawaii, England and Romania. Hoping to check out Italy one day, where my mother lived. I love foreign languages and can get by in a few countries, thanks to their speaking enough English. Now that my child rearing days are over with my own sons, I have found great joy in trying to teach other children and teens about the real world and that selfishness is destroying while giving to others is a great blessing. The youth are our heritage. I have adopted a motto from someone I admire, "Redeem the Time". I have learned the true meaning of a small word, ENOUGH but want to view the world by living among different cultures and learning so very much from them. Love has no boundaries and people are the same where ever you go.
---
Was a 1967 graduate of Brandywine High School. Just saw the web site for the first time today. I went on to medical school after the University of Delaware. Am now the Health Director for the Collier County Health Department in Naples, Florida and live on Marco Island with my husband and my boat. Would love to hear from old classmates. Have stayed in touch with David Taylor and Susan Cochran over the years, but have lost touch with the others.
---

"Hi there Class of '67 grads. Except for a short stint in 1969 at a car dealership in Easton MD, I have lived around the area all my life. Every once in a while I run into someone from high school and we talk about the good ol' days then go our own separate ways again. I went to Pennsylvania Institute of Technology for a short time after high school then bounced around at various jobs until I went to work for the DuPont Co. in the early 1970's. I stayed with them until 2001 when I took an early retirement. I got married for the third (and last) time in 1995 and both my wife, Rose, and I are avid motorcyclists. We both had motorcycles which we sold at the end of last year to buy one nice touring bike. We have toured from Florida and Texas up through the New England states and everywhere in between along the east coast since the beginning of the year. Before the year is out we hope to tour much of the Midwest. We've averaged about 1,000 miles a week on the bike. She hopes to also retire in the next couple of years at which time we will be touring most of the US and Canada. To keep myself busy I am in the process of opening up an antiques store in Newport where we live, in between bike rides of course. I have a son, Nic, who is 17 years old and presently a senior at BHS. Rose has 2 children, Krystina and Dustin, who are both grown and raising families of their own. We have 5 grandchildren.
In 1985 my father died of cancer and to honor him I took a leave of absence from DuPont and walked from Fisherman's Wharf, California to Rehoboth Beach, Delaware to raise money for cancer research. I'll have to say that was one of my biggest accomplishments in life, the things I saw and the people I met will live with me for the rest of my days. All my friends and family were very supportive and helpful in aiding me to complete that challenge. All money raised was donated to the Sloan-Kettering Cancer Institute in New York which is one of the largest and most aggressive cancer research facilities in the country.
I hope to see everyone at the reunion and if anyone would like to e-mail me, my address is "Eagle1go@aol.com". See you there!"
---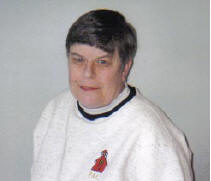 After graduation I worked as a nurse's aide in pediatrics at St. Francis Hospital for 2 years. Moved on to work for a dentist in the sterilization lab for 3 1/2 years. After that, worked part time as a child care supervisor at Silverside Bowling Lanes for 6 years. Finally got a job I really loved at Montessori Learning Centre at Aldersgate Methodist Church. For 19 years I spent the most rewarding years of my life, working with children, helping and teaching.
By 1995 I had decided I could no longer live in Fairfax, the home my parents owned where I grew up, and due to medical issues I sold the house and retired in 2003. I now live alone and enjoy life without having to maintain a house. I live independently in an apartment very near my old neighborhood and would love hearing from other '67 grads.
My email address is
pconway13@att.net
. Looking forward to our 40th reunion. I really can't believe it's 40!!!
Fondest regards to all,
Patty
---

<![if !vml]>

<![endif]> Bio: Maureen Milford has been a business reporter for The News Journal for more than 25 years. She covered the rise of the former MBNA Corp. credit card company and the transformation of the DuPont Co. Milford was part of the team that won the prestigious 2006 Loeb Award for deadline writing for the paper's stories about the sale of MBNA to Bank of America. (From Delaware On-Line The News Journal)

It's Muffie Crowley Milford. I'm one of those "placed persons" who has lived most of my life within a 10-mile radius. Over the years, I've come to appreciate what a terrific place Brandywine Hundred was to grow up...

Somehow, through sheer dumb luck, I found my groove when I landed a job at The News Journal newspapers in 1975. I'm still a business writer for The News Journal and I also write for the New York Times and The National Law Journal. I sometimes write about Wilmington and Delaware for the NYT and NLJ, in fact.

My husband, Philip, is also a legal and financial writer for the financial news service, Bloomberg News. It's great, because we have the same interests.

We have two sons, Brad and Andrew. My son Brad is an executive at a telecom company. He is married to an attorney and they have a 20-month old son. Andrew is a student at Berklee College of Music in Boston where he is majoring in song writer. One of his songs was recently chosen for a movie soundtrack.

Phil and I have lived in the same house in Alapocas for 23 years.
mailto:mmilford@delawareonline.com
---
William S. Crum has lived in Arizona for the last thirty years. I have been married for twenty-nine years with five daughters and they have given me fifteen grandchildren. My wife, Denna, has worked at the VA Medical Center for twenty-nine years. I, myself, has bounced around to many jobs including a stint with the U.S. Postal Service and four years in the United States Navy with a tour in the Republic of Vietnam. I am glad to be alive. In 2006, I will be running for the U. S. Congress as an independent candidate for the U. S. House of Representative, District Two. Donations will be accepted as long as they are twenty dollars or less because I am a fiducial candidate. The address is Friends of William Crum, PO Box 7878, Surprise, AZ 85374-0114. Hope to hear from my fellow Bulldogs. If you want to know more about me, e-mail me at

delawarewc@yahoo.com. Love & Peace to all.
---

Linda (Jane) Cullen:

Married to Paul Bekiarian for 24 years. After graduating from Goldey Beacom College, I started working at DuPont. Both of us work for DuPont. I am an administrative assistant, and he is a chemist. Our daughter attends the University of Delaware majoring in engineering.

Home: 2621 Kimbrough Drive, Talley Farms
(Linda.C.Bekiarian@USA.DuPont.Com)
Back to Top
---

Howdy to all! It's been a long time since I've seen any of you, although old friends pop up from time to time. Since High School, I've drifted on life's currents into and out of some tough times but finally have found stability and peace.
I spent a few years after High School trying to drink myself to death, but failed. In 1973 I stopped drinking, cleaned myself up and started college. I graduated from the University of Delaware in 1978 with a Bachelor of Science in Chemical Engineering with minors in Mathematics and Chemistry. I even have 2/3 of a masters degree in Chem. Engineering under my belt. I've been gainfully employed as a Process Engineer in the Petroleum Refining Industry for 24 years. I spent the largest part of my career working for Mobil Oil in the Torrance California (LA Basin) and Paulsboro NJ refineries, but spent some time in Mobil's Central Research Department in Princeton NJ as well.
In 1983 I married Linda Martin Curtin (WHS class of '63). I never thought it possible that I could sustain a romantic relationship for more than 2 years, but as of today, we've been together for 22 years (first date till the present). She is with out a doubt my very best friend and perfectly immune to my bullshit. She and I have lived in Houston TX, and Los Angeles CA, but I spent a year in Sherbrooke, PQ Canada alone. Linda hated it and I didn't blame her, as I couldn't wait to get the hell out of there myself.
I had some health problems in the 1990's that were frustrating at best. I ruptured all 5 disks in my lumbar spine which required 14 surgeries to correct. In the early 1990's I had as many as three major operations per year. Finally, in 2001 I enrolled in Physical Therapy and after 20 months I am pain (and pain medicine) free and able to enjoy life, more than ever before.
Linda and I never had children. Our respective siblings had our share for us. We have 11 nieces and nephews between us and are considered the favorite Aunt and Uncle to all of them, at least that's what we are told around birthdays.( Do kids lie to adults?) This has become an expensive proposition at Christmas with my three brothers and their kids and Linda's brother and two sisters and their kids. But it's great and we are crazy about all of them. In fact, (according to the late great Fred Danaway) more Curtins have graduated from Brandywine since my brothers and I did, than any other family in Wilmington. My last niece is a senior now.
I still live in the same house in North Wilmington that I grew up in. After my parents passed away, we purchased the house from my father's estate in 1999. Some of you probably remember the pre Senior Prom party I threw in it. Many of you had white tuxedos on that night that were covered in beer, make-up and yes, even a bit of barf by morning. What a night!!!
That all there is to date. Life is better now than I was even able to imagine they would be in June 1967. Nothing extravagant, just peace; at long last.
---
Hi Kevin,

You've done a wonderful job on the site. My husband & I are back in the area living in Kennett Square for the past 13 years. Keep in touch with Judy & Dwight Smith. Looking forward to next year's reunion--haven't been able to make any of the past ones.

Gail Jones [gdjones@kennett.net]
---
Former world class athlete, still holds the world swimming record for the 1500 yard freestyle at 16 (Kelly Pool-Phila) (look it up in the Encyclopedia.) Mother of three, (now a grandmother) lives in Arlington, Texas. 817-829-8918.
---
My wife Wanda and I got married in 1981. We have 2 sons, Doug and James, ages 23 and 22. I've been a math professor here at Ohio State since 1983. I didn't know until I started going to football games here that BHS stole the tune for its alma mater from OSU.

Best regards,

Mike
---
Kevin - Thanks for remembering my early days as a musician. My rock career peaked in 1967 although I played with several bands on a part time basis over the years. After leaving Brandywine, I attended and graduated from the Georgia Institute of Technology with a degree in Engineering Science. During that time I married Sandie Slayton (BHS '67). We were married for seven years and have remained close friends. We have two great sons. Our oldest one, S

ean, is a Senior Designer with Turner Sports Television in Atlanta. Our youngest one, Ryan, is a Software Design Engineer with a dot.com company in the Silicon Valley. I worked in the railway and rapid transit industry for many years. During that time I met my wonderful wife of 23 years, Cindy, who has been, and continues to be, my best friend. Together we developed and taught life changing workshops designed to support the fulfillment of individual potential, and it was there that we developed our own sense of purpose in life. For the past 15 years I have been working with a large real estate investment company where I am Executive Vice President and National Sales Director. Cindy and I live in Atlanta and travel extensively. I really treasure the experiences we shared at Brandywine and thank all of you for being a special part of my life. Martel
1055 Hudson Drive, NE Atlanta, GA 30306
---
Ralph and I were married 40 years last July and I retired from Public Health Nursing for the State of Delaware in December.We have 2 children, Matt, 36 and Kristin,28, both employed and out of the house. We hope to travel and enjoy life. Last fall we did a Mediterranean tour to Italy, Greece & Turkey and in May we are visiting National Parks from Arizona to S. Dakota. Still keeping in touch with several Brandywiners. My email is: rgoldrick11@verizon.net Phone: 302-239-2015. Address: 7 Kenwick Road, Hockessin, DE 19707. We have lived in Charter Oaks for 30 years. Love to hear from everyone!
---

I am still living in Santa Fe, New Mexico.....have been here 25 years now. both of my boys are grown and living in northern California. Noah (27), my oldest, is a skydiving/wing suit-flying instructor. he is currently in Europe, teaching for the summer. Trevor (25), my baby, is a great singer-songwriter who just finished his first solo USA tour this spring.
life is good.....always an adventure! come and visit!!
---
President-KFD Media-Baltimore, MD
---
Ford, Jim

---
Hi Kevin, 9/16/07
I thought I would do an update on my past 40 years since BHS until Sept 2007.
* 1967- Entered the US Navy in August, serving 4 years. Became a Navy Deep Sea Diver 2nd Class, doing numerous deployments to Viet Nam from California.
* 1969- Married my lovely wife Carol. We met when she was a freshman at Brandywine college in 1967. We moved to Long Beach Ca. during my Navy enlistment.
* 1971- Left the Navy, and moved to Carol's home town of Wildwood Crest NJ.
* 1972- After attending technical school, I was employed by the US Coast Guard as a Technical Equipment Illustrator, retiring in 1997 as supervisor of Engineering Services Branch.
* 1982/2007- Carol and I, along with our son, Greg, own and operate 3 businesses in Wildwood NJ. Wild Ocean Surf Shop, Wild Ocean 2, and Pegasus Nature Gift Shop.
** We have 2 grown children and 4 grandchildren.
Our son, Greg, is 34, married to Renee, and has twin 8 year olds Brendan and Alicia. Renee is a nurse. They live near us in NJ.
Our daughter, Kristin 31, married to Joey, has 2 boys, Gavin 5 and Ashton, who turns 2 in November. They live in Ft Myers Fl. Joey is a chef for the Ritz Carlton Hotel.
* Carol a I live in NJ from April until November, then head south to Marco Island, Fl. where we purchased a townhouse 3 years ago. We work long hard hours during the summer in NJ, then relax in paradise during the winter. Hobbies include golf, beach, pool, cruising and enjoying our wonderful grandchildren.
* Serve on the Wildwood Crest Environmental Commission 1993-Present.
* 2007- Regrets? None!
billforrest@yahoo.com
215 E Fern Rd
Wildwood Crest, NJ 08260
---

Architect-Charlotte, N.C.
http://www.mccullochengland.com/default.asp
---
My family moved away from Wilmington the year I graduated, and as a result I only rarely had occasion to get back - lost touch with everyone. I graduated college in Indianapolis, took up inner city social work for a time, and then joined the Army for what was supposed to be a couple year stint, but in the end was just over a decade because it was always so much fun, very big and expen

sive toys provided free. My last assignment with the Army was in Munich, Germany where the good times were definitely easy to come by. But then I decided ten years was long enough, so I joined the Foreign Service with my first assignment in Saudi Arabia during the Gulf War. I found my war bride there, Nancy, who had a passport with so many inserts that it looked like a well-read novela, and with no empty space for another entry stamp. Definitely someone meant for the vagabond life. And we've been moving along ever since; Kiev, Abu Dhabi, Dubai, St Petersburg and now Tbilisi. We had a son, Duke (D Ellington Ellrich), and we adopted a daughter Natia Nestan-Darejan Ellrich, the same age as Duke, now 6. They are the best buddies, just the way we planned it. I also have a 32 year old son by a former marriage who is a rock musician in Indianapolis. The adventure continues. Wish we could be in town for the reunion, but duty calls and rarely does it call to the States. Best wishes to all, and keep up the great site. Doug.
---
---

After graduating from BHS and University of Delaware, Dave and I were married in 1971. We moved to Western Massachusetts where I taught HS Home Economics in Holyoke and Dave received his MFA in Acting and Directing from Smith College.
Our life together(which started with the Senior Play) has been blessed with amazing experiences all related to Dave's career in the theatre. We loved living in Wilmington for 14 years while he was the Executive Director of the Grand Opera House. In 1993, we moved to NJ where Dave was the President of the State Theatre and the New Brunswick Cultural Center. In NJ, I returned to HS teaching after a 19 year hiatus! Home Ec had become Family and Consumer Science and my classes were 60% boys! In the summer of 2000, we moved to Austin, TX (on a 112 degree day) where Dave is now the President of Arts Center Stage and is planning the building of the Long Center for the Performing Arts. In Texas, I am the Vice President of Newcomers and am busy creating a lecture series for the 2002-2003 season.
We have two wonderful children. Matthew, 25, graduated from Rutgers College in 1999 and after working for 2 years in NYC as a legal assistant has recently moved to San Francisco where he works for Inheritance Funding Company. Laura, 22, graduated from Kutztown University in 2001 with a degree in Speech Communication. She currently lives in Austin and works for Kforce, a professional staffing company.
Texas is really different from the East coast but we are adjusting and are making some wonderful new friends. We are both looking forward to the reunion and catching up with old friends. I am also looking forward to seeing "autumn" since we don't have that season here...everything is always green!
BHS DOERS PROFILE:
Born: March 20, 1949 , Pittsburgh,PA
Occupation: Vice President Austin Newcomers
Last Book Read: N.C.Wyeth- A Biography by David Michaelis
Hobbies: Collecting Antiques, Gardening, Visiting Museums, Reading and Travel
Favorite Music genre: Broadway Musical Tunes
Favorite Movie: Dr. Zhviago
Favorite Quote: An Irish Blessing
May the road rise up to meet you
May the wind always be at your back,
The sun shine warm upon your face...
And until we meet again,
May God hold you in the palm of his hand.
Accomplishment I'm Most proud of: Our Children: Matthew and Laura
Automobiles: 1999 Pontiac Grand Prix

---
I received my B.A. in Theater from the U of D and married the former Kathleen Lyons (BHS '67) in 1971. I received an MFA in Acting and Directing from Smith College in 1973. We moved to DC in 1975 where I worked with Greer Firestone (BHS '65) managing a Earth Shoe store in Georgetown. When the Wilmington Grand Opera House renovation began, I went to work there in fundraising and eventually became the Executive Director, a position I held for a dozen years. We moved to New Brunswick, NJ in late 1992 where I was the President & CEO of the New Brunswick Cultural Center until 2000. We moved in 2000 to Austin Texas where I was the President and CEO of Arts Center Stage, designing and building a new three-theater $125 MM performing arts complex in the Texas capital. In 2003 we relocated to Green Bay, Wisconsin where I ran a major Broadway touring theater, served as a Tony voter, and developed new Broadway productions. In the summer of 2006 we had the opportunity to return to the East Coast to oversee the restoration and start-up operations of a beautiful historic theater in the Berkshires of Western Massachusetts. After establishing that theater and building a sustainable base for its operations, I decided to retire in September, 2010. After a retirement of three long months, I was asked by Wilmington's Grand Opera House to return to Delaware to assist with a strengthening of its annual operations base and the completion of a $10 MM capital campaign. Kathy and I are in the process of relocating from Massachusetts to Delaware during 2011. We are blessed with two great kids, Matthew (33) a Rutgers grad who is living in New Jersey with his wife Dina and son Travis, and Laura (31) a Kutztown University grad who is living in Sommerville, MA outside of Boston with her fiance. A Delaware wedding is planned for June, 2011.
---
"Wright is the first black circuit judge in the 10th Judicial Circuit, which serves Polk, Hardee and Highlands counties."

http://www.theledger.com/apps/pbcs.dll/article?AID=/20060428/NEWS/604280340/-1/ELECTIONS13

Judge, 10th Judicial Circuit, Polk County, FL

District:
Circuit: 10
County: 53


POLK COUNTY
TENTH JUDICIAL CIRCUIT
P.O. BOX 9000
DRAWER J-147
BARTOW FL, 33831-9000
Ph: 863-534-5820
---

Anne French Panico. I'm married, two children, Heather-30, Christopher-20, oh yea and my husband Vince Panico. We own Henry's Bikes
(http://www.henrysbikes.com)
in Wilmington. Vince is a contractor (Beck & Panico Builders) and I have had many careers, from real estate to free lance artist, to name a few. We live in Hockessin @ 411 Snuff Mill Hill.
---

Supervisor at DelMarVa Power
---
Graphic Designer, Saint Petersburg, Fla.
---
http://www.samhealth.org/shs_facilities/pch/medical_staff_directory/bio.html?index=568

Lee Anne Furlong

Divorced, no children

Partner: Bill Cely

Occupation: Physician, Internal Medicine

NEW (2.10.2011): 8716 SW 42nd Ave, Portland, OR, 97219

I have moved to Portland—please send any BHS "67 info to lafurlong19@gmail.com and mailing address 8716 SW 42nd Ave, Portland, OR, 97219.

Thank you so much for keeping us up to date with BHS '67, I know it is a lot of work---Lee Furlong
After BHS I got a B.A. in French at Duke (totally impractical), then worked for a year at the Missouri School for the Blind, got married, then got at Masters in Special Education at Boston University. Then I taught special ed in Chapel Hill N.C. , for nine years. I got restless and went back to take pre-med requirements (a nightmare), and was fortunately accepted at UNC-Chapel Hill Medical School (wonderful). After graduation in 1987, (divorced by then) I moved to Portland , Oregon for Internship and Residency (a worse nightmare). I worked for 10 years at a large, multispecialty clinic in Vancouver WA and got very exhausted and stressed out. Two years ago Bill and I moved to the Oregon coast, where we both work part-time and have a wonderful, sane life, over-looking the Pacific ocean. We have three dogs, our children. We enjoy reading, traveling, doing volunteer work, and walking our dogs on the beach. I have re-discovered my love of medicine now that the life-style is no longer abusive. My best memories of BHS: wonderful women friends ! Also at BHS I learned how much I love LEARNING. Biggest lesson learned from life: Life is not fair (I think it takes personal experience of this to really realize it). And the most important thing we can do in life is to try to help those who experience life's unfairness.
---

Bulldog Update:
I live in Coral Gables, Florida with my husband of 35 years, Doug. We are very proud of our 4 sons. Steve, 30 is a PhD in history, teaching at the University of Florida. Michael, 28 lives in Honolulu with his wife Mamie and is a developer with our computer software company. Andrew, 25 is a bartender on South Beach. Brian, 22 is a senior at the University of Colorado in Boulder. Gallagher Financial Systems, our computer company was founded in 1985 and we have over 160 employees. We also have our own wine production and live part-time in Napa Valley California. We have produced our award winning Cabernet "Sonador" since 2001. Besides working for both our companies, I also serve on the boards of the Diabetes Research Institute at the University of Miami School of Medicine, Camillus House, the Women's Fund, Baptist Health Foundation, and am a United Way trustee and co-chairman of the Miami Wine and Food Fest.
5485 S.W. 92 Street
Coral Gables, FL 33156
---

512 Hemingway Drive
Hockessin, DE 19707
302.239.0673
email: regannon@comcast.net
---
James A. Govatos

Govatos Investment Consulting, Inc.

1376 Shadow Oak Drive

Malvern, PA 19355

Phone: 610-296-2471

Fax: 610-296-2681

E-Mail: jim@govatosici.com
---
Hi...what a great web site you've created...so much fun to look at! Here's my info.....

I've been teaching 7th grade math for 22 years and Paul is still a practicing psychologist for 32 years. We live in Deptford, NJ. We have 2 children. Our son, Michael, is married to Sarah Geiger and they have a baby, Elizabeth, born 05/04/05. They reside in Annapolis, MD, where Michael is working as a biologist for the Dept.of Natural Resources and Sarah is, for now, a stay at home mom. Our daughter, Jenna, is married to J.R. Gillern, who is a math teacher and a coach at Shawnee H.S.in NJ. Jenna is a labor and delivery nurse in Princeton. She is currently working on her Masters Degree at Villanova to become a Pediatric Nurse Practitioner.

Paul and I so enjoy being grandparents. Elizabeth is the light of our lives. It's so much different that having the full-time responsibility of raising your own children. We're looking to many fun times ahead with her!
---
Alison D. Goeller

Dr. Goeller holds a PhD in American Literature from Temple University, an MA in English from Villanova University, and a BA in English from West Chester University. Since 1985 she has taught courses in American literature, ethnic studies, and women's literature, as well as writing and speech for UMUC-Europe in Germany, England, Holland, and Italy. In addition, she has taught UMUC-Europe Field Study courses in Ireland and Scotland for over a decade. Her publications include articles on ethnic detective fiction, Italian American women writers, travel literature, and most recently she edited a book of essays on African American dance. Dr. Goeller has lived in both Ireland and Scotland.

E-mail: agoeller@faculty.ed.umuc.edu
The University of Maryland
Unit 29216
APO AE 09102
---

4505 Mercil Terrace
Glen Allen, Va 23060
clsva123@aol.com
Cathy.Sanger@suntrust.com
---

Fr. Maryalice Wichmann-Graham
Loogstrasse 11
Munchenstein/ BL CH4142
SWITZERLAND
---

My bio: On May 17th, my husband, Bob and I will celebrate 38 years of wedded bliss!! (Hard to believe, huh?!) Almost as hard to believe as our upcoming 40th BHS reunion!! We met at U of D and he whisked me away with him when he graduated, after my second year! We became proud parents a few years later, of two wonderful sons. Both are married to great girls, and all are college graduates. (After living in several different locations, we settled in the Pocono Mts., PA, to raise our young boys, about 2mi. from Camelback ski resort. What a great location for active families!! Needless to say, Mom needed to strap on skis again that I hadn't thought about since BHS!! It wasn't long till the boys were zooming past us, leaving Mom and Dad behind!!) Anyway, I finished up my college education, and have been teaching for the past 19 Years (preschool first, then K, 1st, and now 3rd grade). Our oldest son is in the insurance industry like his Dad, and our youngest is a biologist for Aventis/Sonofi Pasteur (the company who makes your flu vaccines). Bob and I are looking forward to becoming grandparents eventually, traveling more, and retiring in the near future to a warmer climate (NC). We've shoveled enough snow!!! Besides, Bob and our sons are golfers (I try!).
Hope to get to the 40th this year!
My best to everyone, Linda
Hi Kevin!
Great to hear that plans are underway for the 40th reunion, as I hope to make it to this one (had some conflicts with some others!)
For updates: Linda Gray Eater
18 Cobble Creek Dr. (NOT #29 any more)
Tannersville, PA 18372
home phone:(570)629-5728
What a great website for BHS! I'll try to post my biography soon.
---
Laura puts her BMW motorcycle through it's paces.
My updated bio information:
Ron and I have been married for over 25 years now. Our kids are: Dave, age 37, lives and works here in Reston. Steve, age 34, is married with two kids (Claudia is 7, Emily is 4) and they just built a house in Madison, Virginia. He is the head of Food Service and Housekeeping at Culpeper Regional Hospital, and is a Registered Dietician. Toby, age 32, lives with his fiancee in downtown DC, and works for a company that raises funds for humanitarian causes. Ron's son, Marc, age 42, is married with two kids (Marshall is 6, Charlotte is 4) and they live in Arlington, Virginia. He is an executive with a French software company.
Ron is retired, and we spend as much time as possible with our kids and grandkids, and ride BMW motorcycles all over the United States and Canada. We are longtime Friends of Bill W, and active in Church. Life is deliciously peaceful.
Laura Green Jones
2407 Black Cap Lane
Reston, VA 20191
---

Hi Kevin,

I ran across the Class of '67 web site (very nice job, by the way!) and decided to "sign in," so to speak. My e-mail address is as above, and for an overview of what are the passions of my life please feel free to access my wife's and my web site links below.

Essentially, I have worked at a regional paint manufacturing company for many years and have held many positions from truck driver to senior (in more ways than one!) sales representative. (It seems I'm the oldest, longest tenured and most politically liberal of the bunch -- Colorado is a rather conservative state!) My wife Cheryl Price is an artist of some renown.

Together we have 4 kids, generally all grown up except for the pain and suffering associated with the financial responsibility of college. Right now only one "responsibility" is left, so that's refreshing.

Cheryl and I love to travel, she painting and I writing narratives and taking photographs (see below website links.) We have traveled all over the lower 48, Central America, the Caribbean and Alaska -- also to Borneo and Malaysia. I've witnessed and photographed 4 total Solar Eclipses and have actually had some of that work published nationally. As you may remember, I am still an avid amateur astronomer, and have finally erected a permanent observatory (albeit on a neighbors land -- our land has too many trees and not enough exposure.) We are experienced scuba divers -- me often
unfortunately demanding to take "ridiculous and massive" photo gear to all depths. Also, I have for many years been a commercial whitewater river guide (now only private), and have been fortunate to float most of the major whitewater in the U.S. Essentially then, one could accurately state that I am firmly attached to the outdoors.

Overall, I feel blessed to have experienced so much, and as Jimmy Buffet points out -- "some of it's been tragic, some of it magic" but personally I wouldn't trade a moment of it. I guess that's the salient crux of my life to this point.

Hope that's what you mean by signing in -- hope you enjoy the websites.

Bill (Willis) Greiner
BHS Class of '67 willis@astrophotographs.com

Please visit us at:

http://www.astrophotographs.com/ is Willis' award-winning instructional and e-commerce site of astrophotography and nature-centered narratives.



http://www.photofantasia.com/ is Willis' and Cheryl's site of original hand-painted black and white photography and educational narratives -- featuring especially work from Mayan Central America and the desert southwest of the United States.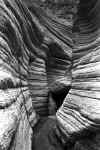 http://www.willisgreinerphoto.com/ is Willis' new site of "traditional" landscape, underwater and wildlife photography (and narratives), including the newest photographs and narratives inspired by Willis' and Cheryl's trip to Zimbabwe. Links to astrophotographs.com and photofantasia.com are also included.

http://www.cherylpriceoriginals.com/ is Cheryl's award-winning site of original watercolors.

http://www.purr-sonalitypawtraits.com/ is Cheryl's site featuring the delightfully unique and fun pet portraits!

*On To Next Page -->*