Class of '67

Class of '67 Sightings, News, Updates, Links, Articles & Photos:
(Got a press clipping about yourself, family member, your work, business, a civic or church activity?- send it along and we'll publish it here).
Bill Oberle has been awarded the honor of having a school in DE named after him!!

The William A Oberle Jr Elementary school is located off Salem Church Rd-
500 Cale

donia Way, Bear, DE 19701

It has been open 3 yrs, and the name change was made in honor of the 34 years of dedicated service to the State of DE and public education
By State Representative Bill Oberle.

There are 712 students attending the school under the guidance of Principal Dr David Scuccimarra.

Bill and I are pleased to become a part of the Wm A Oberle Jr Elementary School and support the Proud Penguins!

Happy Holidays to All!

Sally Richardson Oberle & Bill Oberle

P.S. We will be celebrating our 44th wedding anniversary on Christmas Eve!
Classmate, Bob Sharpe checks in. (More)


Oct 2-3.09-"Back To The Sixties Weekend" See Class of '67 Facebook page for more photos

Invitation to (Class of '67's) Rep Bill Oberle's Charity Golf Tournament 9/25/09 for Benefit DE Ovarian Cancer Foundation 9/25/09-Click links below:
http://www.kevin67.com/golftournament09requestltr1.pdf
http://www.kevin67.com/RockManorBrochure.final21.pdf

Forrest Guth-BHS teacher and war hero dies (more)





6.8.09 Graduation Day, 42 years ago!

Click on images to enlarge.


5.27.09 Late 60's Musical Memories The Wilmington area experienced a good sampling of the pre-Woodstock mega-outdoor rock concert scene. The Electric Factory in Phila. produced summer concerts such as this July '68 JFK stadium show that saw four big name acts; The Who, Troggs, Procol Harum and Pink Floyd-all for only $1! The Atlantic City Pop Festival held in 1969, (two weeks prior to Woodstock), saw many of the same acts and was attended by 150,000. For a complete list of performing bands, click here: http://en.wikipedia.org/wiki/Atlantic_City_Pop_Festival

This Memorial Day '09 Weekend - Remembering Classmate Ed Willing and BHS's Jake Weldin in Jake's Woods by classmate, Maureen Milford ("Muffy" Crowley).
Cars the Class of '67 members drove, can you guess who drove which car?









Send answers here


4.19.09 Kevin Hanrahan's gravesite was found & photographed by Bruce Kingshill on a recent visit to Wilmington. Homage was paid to the memory of friend and classmate Kevin Hanrahan who died in a car accident 40 years ago this October. Kevin is buried at Cathedral Catholic Cemetery at 2400 Lancaster Ave in Wilmington, DE.

4.16.09 Memories of what's missed ~ Tastes, smells, bargains and other experiences you can't have in Delaware any more.

4.7.09 Dwight Smith on his recent China Trip and Overall Health (More)

03.09 Andy Robertson returns from the Emerald Isle; "Enjoyed your (St. Patrick's) email. Do you have current address for David Biegler and Scott Thomson?. BTW.....Angie and I just got home from a trip to the west side of Ireland, Shannon, Limmerick, Cork (attached) picture of the "Cliffs of Moher" - Andy Robertson [andy.robertson.jr@gmail.com]

03.09 On the road again with classmate Russ Boone (more)

02.09 Suddenly Sixty - "Too soon old, too late, smart" Some thoughts on turning the big six-oh this year. (More)
<![if !vml]>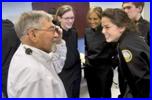 <![endif]>
01.09 - Students welcome hero - former BHS teacher, Forrest Guth (more)
01.09 JOURNEY TO THE WHITE HOUSE- WHYY's Delaware Tonight looks back on Joe Biden's journey from the early years all the way to the past year that has lead him to the Vice Presidency. <![if !vml]><![endif]>watch (realPLAYER needed)

12.4.08 Class of '67 Reunion Organizers (aka "Da Committee") written up in Reunions Magazine. (More)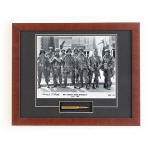 12.4.08 Band of Brothers Photograph Signed by BHS Teacher; Forrest Guth - from ACORN On line.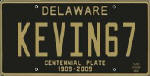 12.4.08 Class of '67 Website DELAWARE Vanity Tag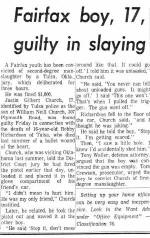 12.4.08 Whatever happened to Justin "Bubby" Church? Newspaper article sent by Mary (Del Campo) Zimmerman-Class of '68.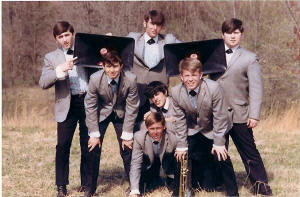 11.24.08 Presenting..."The Geatormen" (more)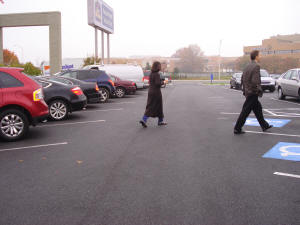 11.17.08 The Hollywood Grill - (aka; the old Ho-Jo's on Concord Pike)-News Journal food editor Patricia Talorico responds to our Hollywood Grill dining comments-more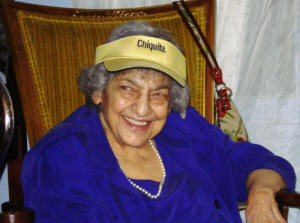 11.7.08 Chiquita at 90!



10.25.08 BHS 50th Anniversary Weekend - (More photos)
10.18.08 Brandywine High School to celebrate 50th anniversary at homecoming-Community News (Story)

9.9.08 Brandywine High remembers 50 years-The News Journal (More)

8.3.08 Good Grief!, BHS is 50! Help BHS Business Teacher with a News Journal story about BHS's 50th Anniversary. More

7. 28. 08 The Tail of Two Dog Houses (Click Here)

7.3.08 Jack's Place - The Montchanin Train Station - Many of you may recognize this structure as the Montchanin Train Station (Rt 100 & Kirk Rd) - adjacent to the Inn at Monchanin. However, it was also classmate Jack Klingerman's "home" in the early 70's. Jack lived on the second floor, the walls were covered in cardboard egg crates and foam, I guess to deaden the sound. The first floor in later years became a gourmet carryout (Puffs). The building still stands as far as I know. Leave it to the "Klingerbear" to find an unusual & unique place to live.

6.18.08 Delaware flag stamp unveiled (More)

5.27.08 Class of '67 Dwight Smith designs Kinetic Art (More)

May '08 Plaid Crab Memorial Day Weekend Memories (More)

May '08 Wilmington Garage Bands of the Sixties Remembered (more)

4.19.08 "Bringing Down The House" Mike and BJ Houser host a Class of '67 mini-reunion at a favorite Greenville watering hole (more)
3.31.08 Malbec on the Potomac-Class of 67ers, Bill England & Kevin Donohue stage a mini-reunion at Clyde's in Chevy Chase, MD.



Oak Tree in front of the BHS Gym comes down, Class of '67 Marker unaffected. According a school official, the tree in front of the gym, next to the Class of '67 Memorial Market has been cut down. Only mulched area remains. If any classmate can email me a picture of the current situation, it would be appreciated.

Lynthwaite's Ice Cream and Spring Lakes Par-3 Golf Course original locations on 202 found. More

Five Decades Ago, a Wilmington first amendment movie Controversy surrounded the Edgemore Theatre owner, Daniel Cudone And the Catholic Legion of decency.

March 21, 2008 Aircraft carrier (USS JFK-CVN-67) passes through Delaware (click left)

March 18, 2008 DuPont shaped good legs - Wilmington women first to buy, wear nylons

NOAA Selects Bill Read as New National Hurricane Center Director: (Jan '08) More
Class of '67 Bill Read: "hi, kevin, thanks for the kind words. I've heard from several '67 BHS folks since getting the job. mostly like Rob Harra through snowbird condo trips to FL. Getting into the hurricane work has forced me to miss the occasional reunions. glad you put together the web site and worked to keep in touch with us. I get back to Wilmington a couple of times a year - Mom hits 90 this year and lives at Forwood Manor out on Marsh road. take care regards, bill"

Catch a Rising Star - Vote for Chris Bruni - (Classmate Steve Bruni's son) click here

Class of '67 Bulldogs make a 40th reunion gastronomic pilgrimage to Claymont Steak Shop Oct, '07 to find out where's the beef - In reality, they find their eyes prove bigger than their stomachs. More on News Journal Food Critic's "Second Helping" Blog.

Sonador means "dreamer" in Spanish. For Classmate Sue Smeltz Gallagher, Sonador wine is the culmination of a passion for wine when two couples decided to pursue their dream of winemaking. In 2001 Sergio a Maria Gonzalez-Arias, Doug and Sue Gallagher formed a company called Two Crazy Couples, and selected Napa Valley Cabernet Sauvignon grapes to produce the first vintage of Sonador. Their dream was to produce an outstanding wine of classic balance for enjoyment by wine lovers everywhere and to use Sonador to help fulfill dreams of worthwhile charitable causes around the world. More info: http://www.sonadorcellars.com/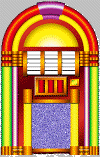 Stacks of 60's Wax for your online listening pleasure; Great internet musical jukebox - http://tropicalglen.com/

WHO LET THE(SE) DOGS IN?- Class of '67 Contingent takes over the Charcoal Pit 2.6.08-(more)
Daily Delaware Photo Blog - Delawarean with Digital Camera Captures First State images each day for a year!


WHYY - Delaware Tonight - local TV News of, by and for Delawareans'

BHS Teacher, Coach and pool designer; Lou Ziccarelli.
<![if !vml]>
<![endif]>
"I'm From Delaware" on U-Tube http://www.youtube.com/watch?v=mRsWdTO6P7o

Postcards From The Edge; (actually, from the early 20th century); nostalgic views of a by-gone era=http://oldwilmington-ivil.tripod.com/

DE Auto tag No. 6 likely to sell for $1 million

Remembering Classmate Ed Willing

Sunshine State Bulldog Update: Class of '67'ers Noreen Magargal Lucas and Trish Greenberg (AKA Patsy Sunderland) at Siesta Key, FL (Dec. '07)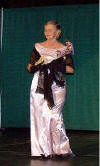 Anne Neeley Beck; a "designing woman" with the Model-A


Ford Club of America. Click on Anne's photo to read article.

Forrest Guth in a WHYY-TV local companion video to Ken Burns "The War" series on PBS: Click on: http://www.whyy.org/tv12/thewar_voicesofwar.html 2) Scroll down to 10/5 Look for following: Forrest Guth - Hockessin, DE 3) Click on "watch this video"
December '07 - Harriet Guth, wife of Forrest Guth passes - http://miva.delawareonline.com/miva/cgi-bin/miva?obits.mv+73631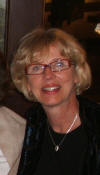 Class of '67 AFS student - Paivi Pentilla Tripp found (but only after extensive detective work!)

Class of '67 Deborah Chavenson Grossman; SF Bay Area Wine & Food Journalist and Poet; a woman for all seasons. Also..don't miss Deborah's latest article about female vineyard managers in the SF Chronicle - (Click here)
http://www.deborahgrossman.com/
Mitchell's In Fairfax is Fifty:

Some great historical pictures of the Fairfax area on display during their anniversary - stop by to take a look! (NOTE - Oct. '08 - Mitchell's is now closed. The Mitchell family would like to thank their customers over the past 55 years.)
Delaware Fun Facts - Did You Know?... Also - You know you're a Delawarean if...........


In the 2004-05 Ultimate Guide to Delaware, published by Delaware Today, BHS Class of '67 Steve Bruni was acknowledged as one of the "35 Delawareans You Should Know." click to read article

Jake's Woods - (click here) a remarkable story by Gerald Loeb award winning journalist; Maureen "Muffy" Milford (Crowley) - Wilmington News Journal Staff Reporter and member of the Class of 1967. Also; "

Lights are flickering but not yet out at drive-ins," Muffy's most recent homage to the Drive-In Movie Theater. Also, don't miss Muffy's story on the status of the old John Wanamaker's Augustine Cut-off store. (click on Accenture picture).

Reunion Fears - By Dr. Pepper Schwartz Classmates Relationships Expert "Some people have so many fears they end up not going - and then have regrets. This would be the wrong choice." (read more)

"Pickles & Peppers Please". Can you name this local Foulk Rd. sub shop? (The deli pictured on Foulk Rd. (Formerly Brandywine Food Shop) is called Pickles and Chip's - owned by Chip Lamborn - BHS '68 ("and my brother-in-law") submitted by Barbara McHugh Buckley.
L. S. Anderson Reproductions, Inc. (Wilm. DE)
Broadcast Nostalgia - Chief Halftown, Sally Starr, Pete Boyle et.al.

Charcoal Pit "the original and still the best"

At Twin Lakes, it's -- Game on! Delaware tradition since at least the 1920s still draws a crowd

Do You Remember? P.F. Flyers, Telephone numbers with a word prefix...(Olympia 4-601). 35 cent gas, Jiffy Pop popcorn...
Take Me Back To The Sixties! http://moreoldfortyfives.com/TakeMeBackToTheSixties.htm
Take Me Back to The Fifties!

http://oldfortyfives.com/TakeMeBackToTheFifties.htm

SCHOOL 1967 vs. 2007 - sent in by a Class of '67 classmate

For a humorous look at reunion air travel -click here-http://www.airtranairways.com/advertising/sample_ads.aspx -click on "Teletransporter Ad"

Delaware Sports Museum & Hall of Fame - Class of '67 & ESPN's Tom Mees inducted in 2005. In the on deck circle; Olympic Swimmer Lee Davis and Blue Hen Delaware State Wrestler-Jack Klingerman both hopefully headed for future induction.
I Remember Wilmington; Send us your memories of growing up in Delaware. Sledding at Rockford Park and the Rockford Tower
The Brandywine Raceway lives!. Google Satellite view of the outline of old Brandywine Raceway, (now demolished) juxtaposed next to the nostalgic Larry Anderson painting - (see link to his studio above).
Pop Quiz

;

Can you help us identify these two classmates at the 25th Reunion at the Hercules CC in 1992?

We still can't figure out who they are! First person to identify them get's a free "Class of '67 Greatest Hits CD"

.

Delaware Dept of Transportation Live action Traffic Cameras - See what DE traffic looks like these days
---